As the world starts to emerge from the Covid-19 lockdown, businesses will need to adapt to the 'new normal' and work to a marketing roadmap that's considerably different from what they'd intended.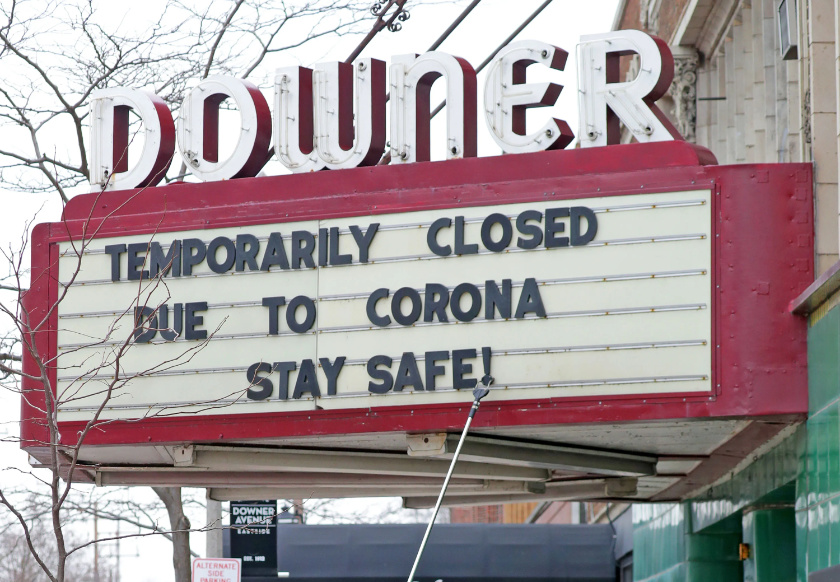 The businesses that will be successful are already starting to adjust to a post-COVID economy, where agility and innovation will be key to reaping rewards.
We've predicted five marketing trends for a post-COVID world and what your business will need to do to keep up.
1. Invest in an online purchasing journey
Businesses who plan to or have already invested in an online purchasing system via their website or app will start to see the pay-off as more customers choose to shop virtually in the wake of the pandemic.
This means that now more than ever a seamless online customer experience is vital. The path to customer purchase has changed significantly and brands need to put user experience at the heart of their online marketing activities.
Product-based retailers will need to effectively highlight their products features and benefits in order to build trust with customers who may be new to online shopping. Customer generated content, such as images and videos, of the products in use will create confidence, as will reviews and feedback from current customers.
2. Voice-activation will grow and evolve
The way we use the internet to search for products and services is evolving. Voice search is growing—especially with the younger generation, with 55% of teenagers already using voice search daily. Mobile devices now come with voice activation (Apple Siri and Google Assistant). But it's not just phones, voice activated home devices, such as the Amazon Echo and Google Home, are becoming much more common, and are providing a new way to explore the internet, do shopping, and connect with loved ones.
Consumers are more comfortable with voice-activated products and companies need to consider including smart features like voice activation when developing new products. Imagine a fridge that tells you which food items you're running low on, or a kettle that can boil itself when asked. Consumers want speed and convenience when interacting with products; and speaking is one of the most convenient ways to make commands.
3. Embrace user-generated content
In an uncertain world, consumers have reverted to brands that have excellent customer service values. Building trust with your audience is key to gaining their custom, and user-generated content is a valuable vehicle for fostering that 'feel-good factor' in your brand.
Peer-generated content is deemed 92% more trustworthy than traditional advertising and increases engagement and time spent on a social media platform or website. Ask your potential customers for their input by creating a company hashtag for competitions or offer a reward in exchange for a video review. We're share our lives online more than ever, and we're more than happy to share our thoughts and images of products that we love with our connections. Savvy brands will use this desire to share to their advantage.
4. The agile brand catches the worm
During the height of the pandemic things could change on an almost daily basis. Successful brands were able to jump on these changes and use them to their advantage to produce content and campaigns quickly. It meant adapting to a new culture, speeding up creative processes, reducing bureaucracy, and maybe hardest of all, learning how to conduct meetings via Zoom!
Businesses that are agile in this emerging new reality will be able steal market share from less-agile competitors. But it will be important not to be too hasty to ensure that any decisions made align with business goals. Tesco's "little helps" TV advert was both practical for the climate but stayed true to the brand.
5. Diversification could make or break businesses
When lockdown hit many businesses were either completely unable to trade or had severely reduced trading capabilities. For the most part retailers were able to trade online, which helped them to weather the storm. But many businesses were also able to diversify their products and services which gave them an entirely new customer base. Dyson for example, rising to the UK Government's challenge, were able to develop an entirely new ventilator in just 30 days, and countless brands jumped on the huge increase in demand for Personal Protective Equipment, such as face masks (Gap) or hand sanitiser (Brew Dog).


Turns your plans into reality
The world has changed and business owners have learned that success can't be taken for granted. Our team specialise in product marketing tactics that align with your organisational goals. From initial consultation and branding strategies, to go-to-market ideas and methods to turn customers into brand advocates, we offer the full turnkey solution.
If you're seeking to evolve your product marketing in a post-COVID landscape, call our team on 01474 368654 or send us a note with your aims for 2022 and beyond.