After winning a coveted SBS award in February 2021, we were invited to attend this year's SBS event which took place on 25th February.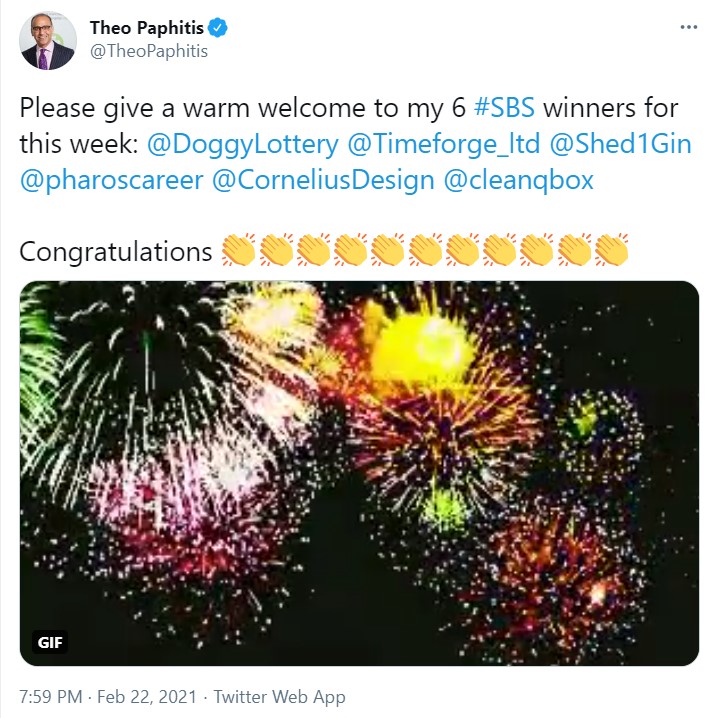 For anyone unaware of what SBS is, it stands for Small Business Sunday and is an initiative set up by former Dragon's Den star and businessman Theo Paphitis, in 2010. He wanted to give something back to small business owners and decided to choose six small businesses each week to showcase on his platform. In addition, winners get exclusive access to the SBS community which is full of advice about how to succeed in business.
Each year, Theo puts on an event to which all winners, past and present are welcome.
On Friday 25th February, the 2022 SBS Event was held at the ICC Birmingham.
It was our first event, but the fantastic thing is that once you're in the SBS community, you're welcome to attend every year. We travelled up from Kent by car first thing on Friday and made it in time to catch Theo's welcome speech. In front of us were hundreds of other SBS winners and you could feel the buzz of excitement in the room. The atmosphere was incredible, everyone was full of motivation.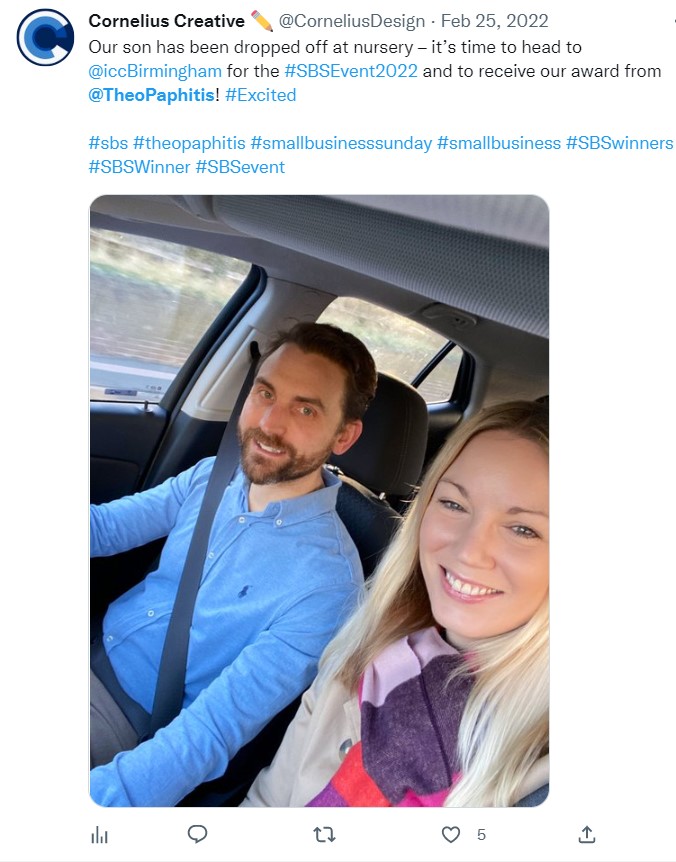 The agenda for the day was packed full of inspirational speakers; we got to hear from Rachel Watkyn, MD of The Tiny Box Company, who was one of Theo's first investments on Dragons Den and is now turning over £10million a year. We also heard from Debbie Lewis who works Natwest Business Bank and gave some great advice about harnessing a 'growth mindset' to help us achieve more in business. Finally, we got to see Theo back in action in a fireplace chat with fellow 'dragon' Touker Suleyman, who spoke about his experience in business and offered some fantastic insights.
During breaks we were able to go and chat with other SBS winners as well as speak to some of the businesses on stands. There were different coloured balloons laid around the venue, each representing a different industry to help signpost you to speak to similar businesses. We're a mix of creative as well as business services, so we were able to speak to plenty of business owners and made some great contacts.
One thing we love is that Theo ensures is that SBS remains a free resource for small business owners. So, on the day, everything was free of charge. We were able to get new professional headshots taken, and a vast buffet lunch was laid on – there was plenty of food for sure.
The final part of the day was the highlight, for us first timers, as we were able to meet Theo and receive our certificate and get a photo with him. There was quite a long queue but it was almost like being in a theme park ride queue – everyone was really excited. Considering he had around 350 business owners to meet, the fact that he was still standing at the end deserves some recognition!
We were so proud and honoured to share a platform with him, however briefly. A man who selflessly devotes so much of his time to help small business owners when he doesn't have to.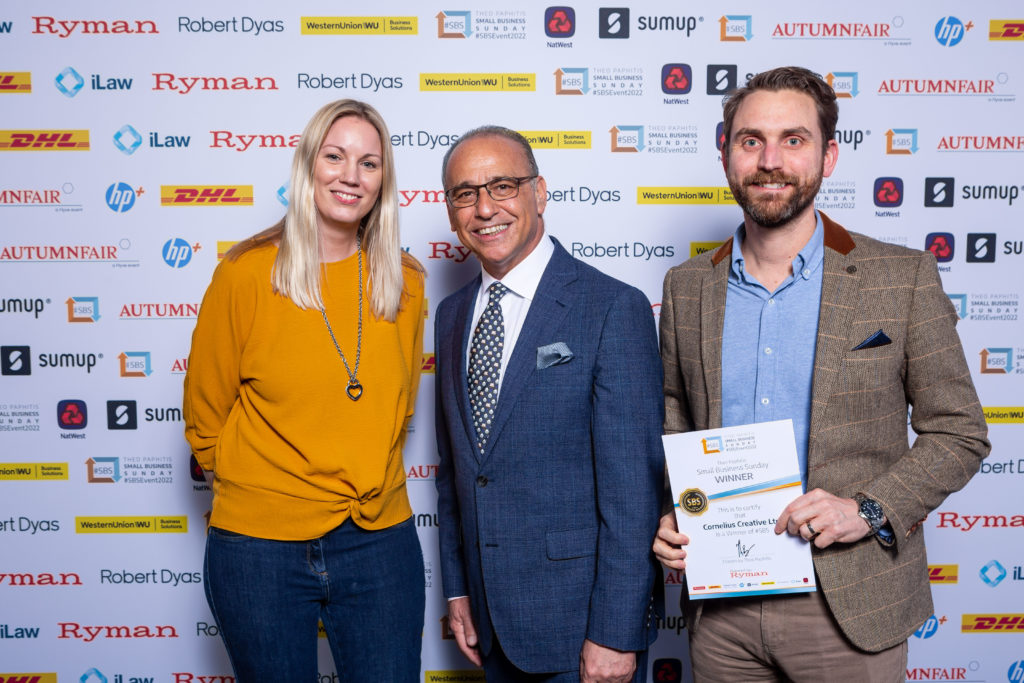 As we left the venue we were given a canvas goodie bag stuffed with fab products from some of the sponsors, a bit tired after such a long (but fantastic) day, but filled with a renewed optimism to continue building our business.