As the world becomes more aware of the impact of human activity on the environment, sustainable design is becoming increasingly important. Sustainably designed products are those that are created with the goal of minimising their environmental impact, from the materials used to the manufacturing process. In this article, we'll explore how these products are changing the game and making a positive impact on the environment.
What are consumers looking for when they buy a product? Quality, convenience and cost are three major factors that they consider.
Over the past few years another consideration has been added to the list – today's consumers want to purchase products that are sustainably designed. With this in mind, companies are now increasingly reinventing how they design their services and products, putting sustainability at the forefront of everything they do.
Sustainability is changing mindsets
Over the last decade, conversations have been taking place about climate change and its impact on the planet at the highest level.
The media is full of stories about the effects of global warming, so consumers are becoming highly aware of why they need to adopt a more sustainable approach to living. So much so, in fact, that customers will pay more for a product that is sustainably produced, and using eco-friendly products has been revealed in studies to make consumers happier when using the product.
With an increased demand for sustainable products companies are, understandably, responding by transforming their processes to be more environmentally conscious. Not only does it appeal to their target market, it also helps to meet their own sustainability goals (and any targets set by government), as well as benefitting the planet. It's win-win-win.
Single-use plastics have become a hot topic once again throughout the Covid-19 pandemic with the exponential increase in demand for Personal Protection Equipment (PPE), particularly disposable masks and gloves. It seems our awareness around problematic ocean plastics has perhaps been neglected, overtaken by a necessity to protect ourselves from Coronavirus. And while plenty of brands have jumped on the PPE-wagon with branded merchandise available everywhere, the impact of single use PPE products over the course of the pandemic can't be denied.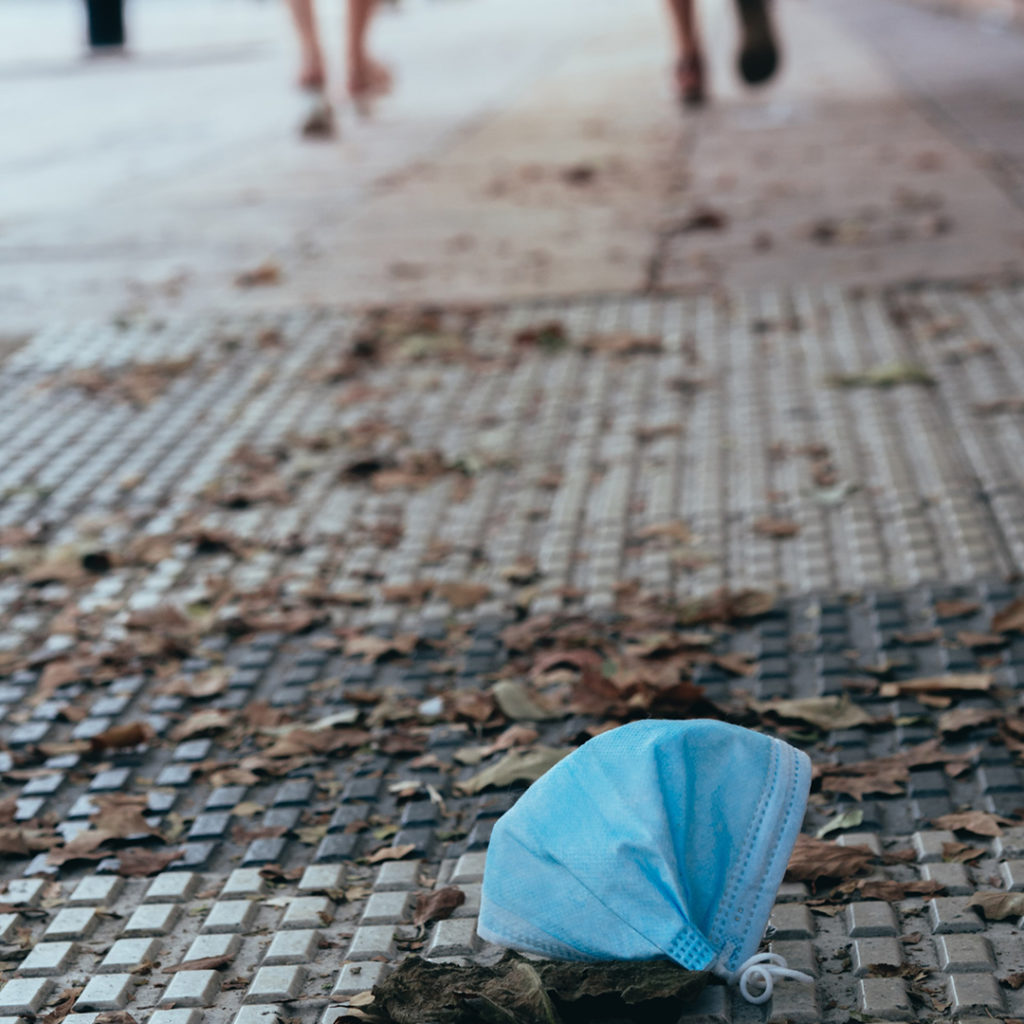 ---
How Can Companies Make Their Products More Sustainable?
When it comes to product development, assessing the lifecycle of products is key. From the raw materials used in production, through to its end-of-life scenario, assessing possible alternatives to minimise waste and energy usage at every stage has never been more important.
Many companies are now asking product design companies to develop ways of making products componentised so that, in the instance they can't be refurbished or recycled at end of life, they can be deconstructed to make alternative products from the components.
This is an important step for those of us working in product development to take. In the past when working for manufacturers we've witnessed huge amounts of product wastage on far too many occasions – perfectly good products that could've been refurbished, but instead were consigned to landfill.
It's heart-breaking and completely unnecessary, and it's our responsibility as innovators to implement a change.
Lego recently announced they have produced their first brick prototypes using 100% recycled plastic. Important? Absolutely, but perhaps far too late for a global company like Lego to have only taken this step in 2021. What has taken them so long?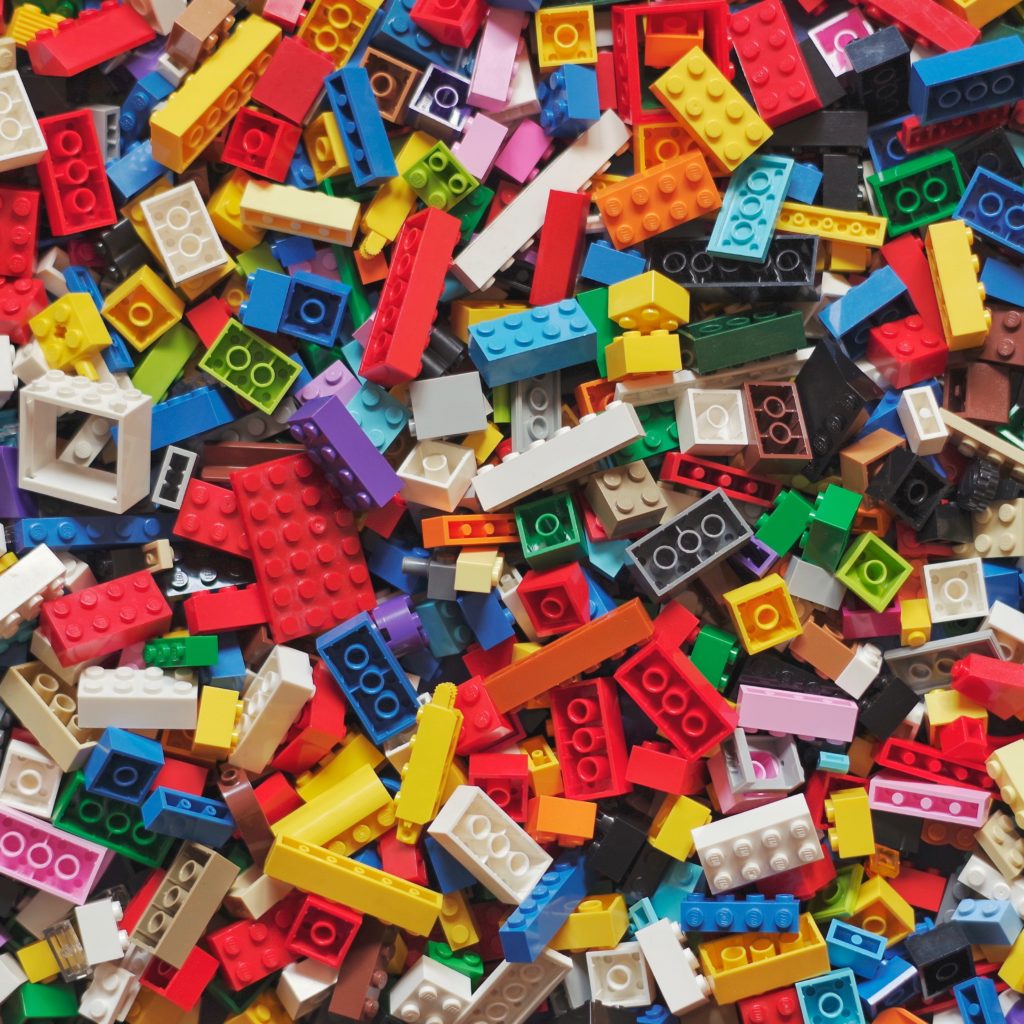 ---
Why Are Sustainably Designed Products So Important?
As an industrial design company, our focus on product development is always a sustainable one. A primary goal of our business is to limit the negative impact that we have on our planet, and to this end, we strive to ensure each and every product that we develop is developed sustainably.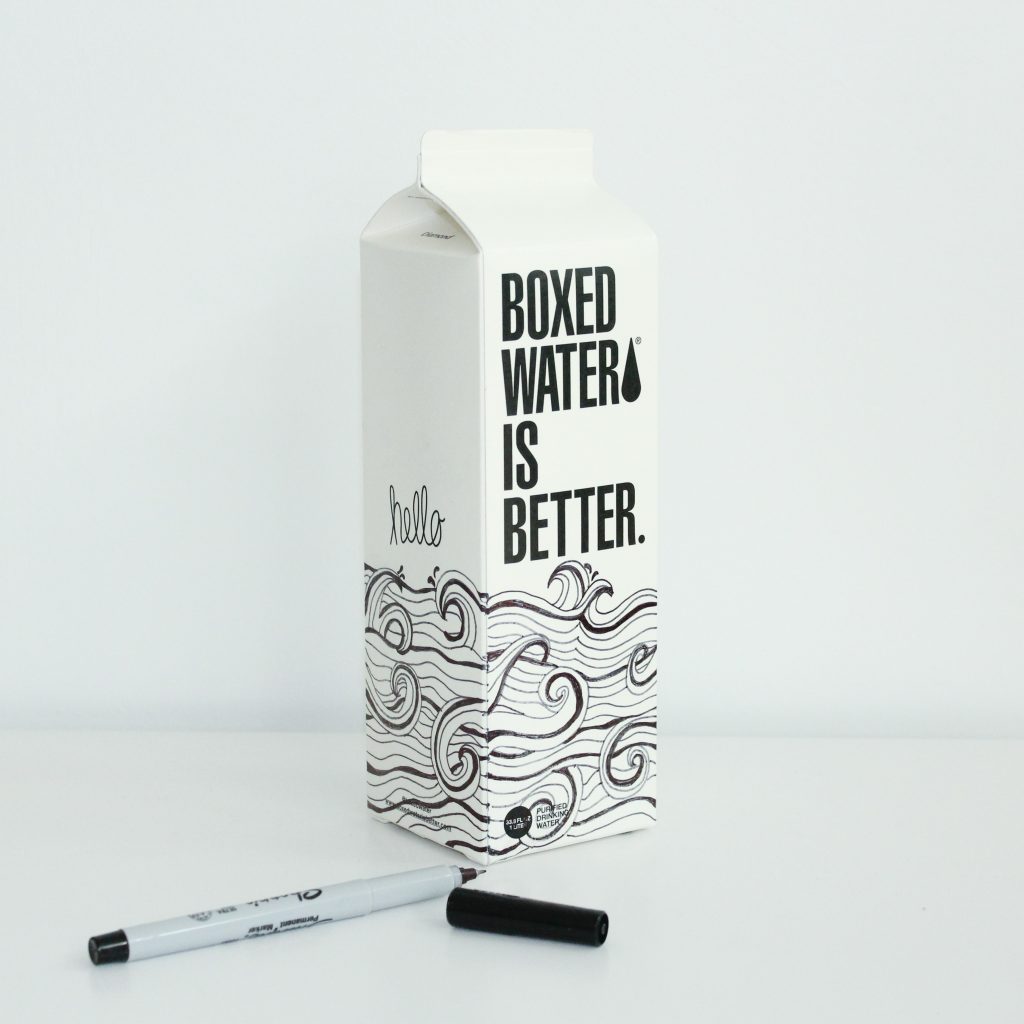 We recently designed a range of eco-friendly packaging for a new wellness tea brand, PUR-E-TEA. The company's values are centred around the planet and wellbeing, so one of the main requirements from the client was for the packaging to be as sustainable as possible. For us, looking for sustainable options is a prerequisite anyway, but it's satisfying to work with clients that have the same values as us. We designed a slimline box to reduce the amount of material needed (whilst also saving on cost), and used chemical-free ink for the artwork. We limited the amount of plastics used within the packaging, and any that were necessary were 100% biodegradable.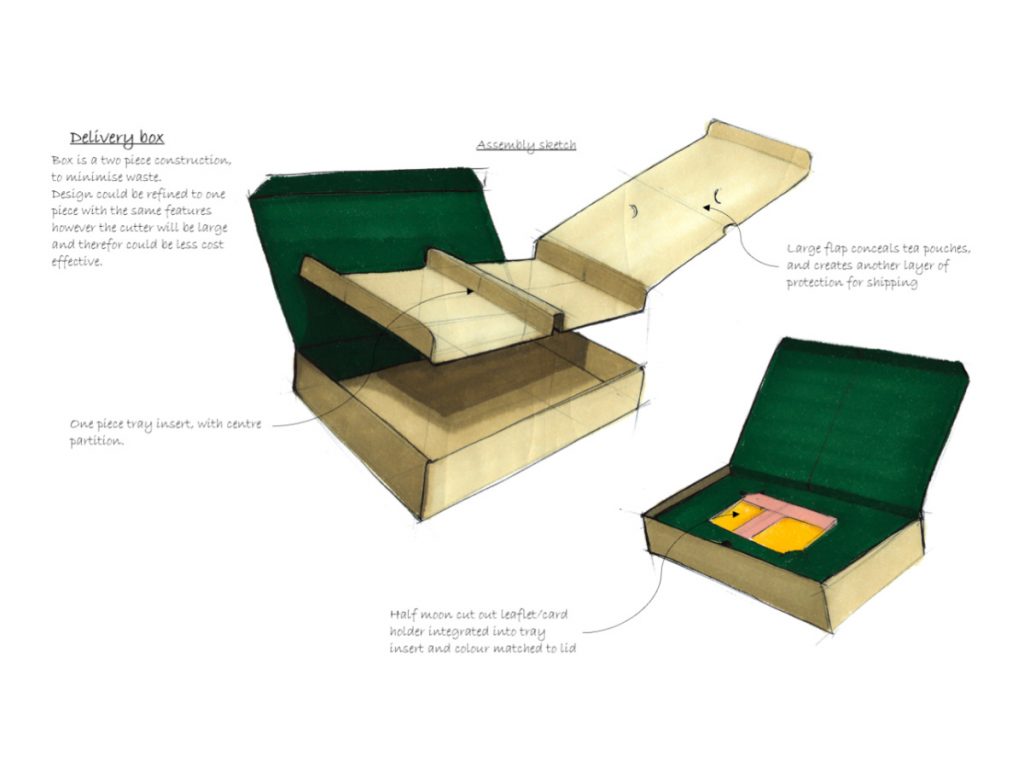 Not only do we seek out eco-conscious materials and adopt sustainable manufacturing methods for use in the products we work on, but we have also introduced environmentally sound changes to our business practices, including going paper free as much as possible. All of our product sketches are now made on graphics tablets instead of paper. We use the XP-Pen Artist 13.3 pro for all sketches, which we've found works perfectly for our needs, and during video calls while screen sharing we are able to sketch ideas and concepts to allow clients to visualise their product being designed live while we speak! Another way we try to be sustainably conscious is to seek out local suppliers whenever possible to reduce the distance products need to travel. We also encourage video calls with clients, and if face-to-face meetings are necessary, then we look to use public transport wherever possible. Simon also rides his bike to the office most days!
We are working hard to minimise our carbon footprint in line with the latest best practice within the product development industry, and to do our bit to protect our planet for future generations.