By Simon Cornelius

Three years ago, I incorporated my business Cornelius Creative Ltd on Companies House and off I went to conquer the product design and marketing world. Little did I know that just six days later we'd enter our first (of several) national lockdowns due to a little thing called Covid-19 (you may remember it…)

Those times almost seem like a dream now, three years later. No longer am I working from the spare bedroom, we have a team of five working from our new 800 square foot office that we are currently renovating to create a welcoming workspace featuring a client meeting room, prototype workshop and staff area.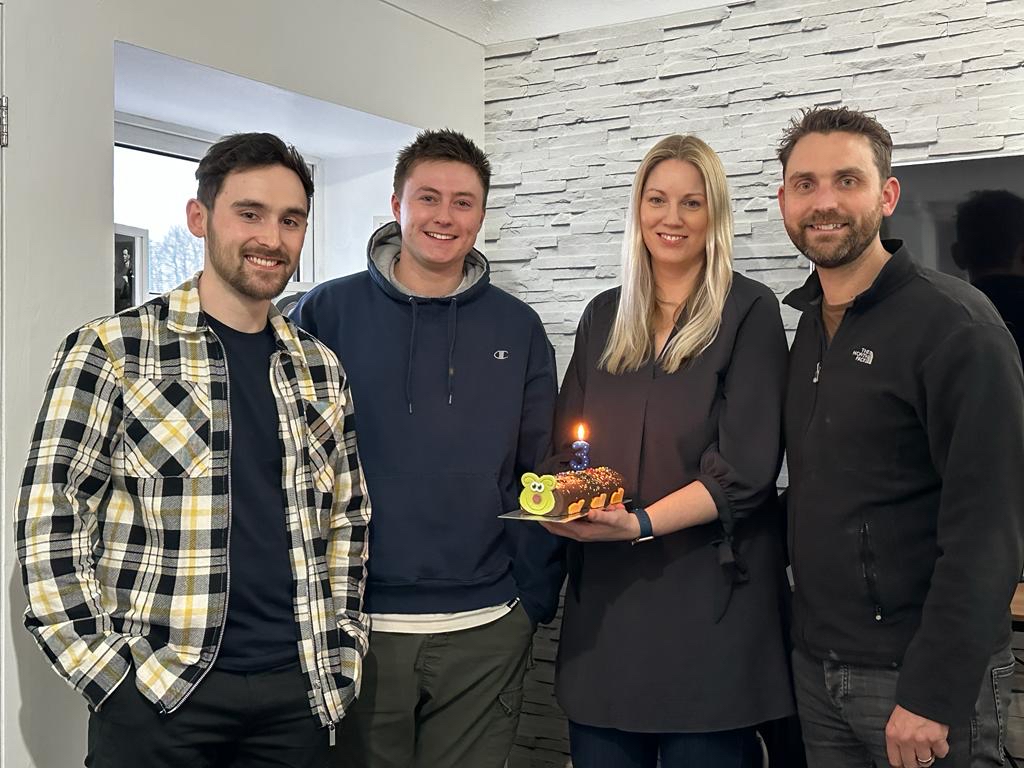 We've worked with some incredible clients, including SharkNinja, Bathroom Brands Group, Furnitubes International Ltd and Barton Marine to name just a few.
The idea behind Cornelius Creative was always to provide a holistic product design and marketing service for our clients, helping them to develop and launch commercially successful products. I believe that we're achieving this for our clients and staying true to our core values to be Respectful, Innovative, Passionate, Authentic and Supportive.
To date, we've worked on 130 projects on everything from sports equipment to consumer products, marine accessories to sanitaryware. We've offered everything from market research, concept generation, industrial design, computer generated images and animations and product prototyping.

Here are some of our headline achievements from the first three years: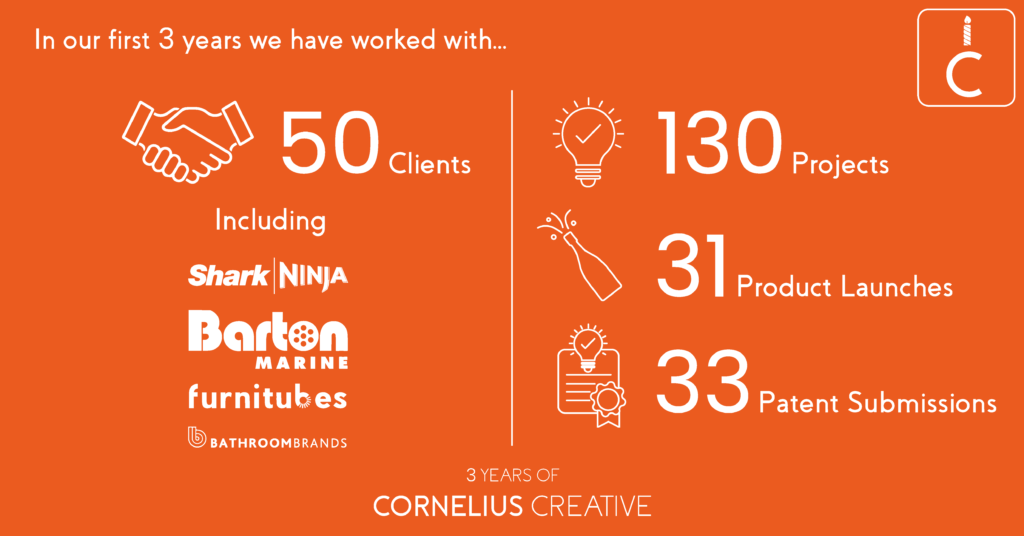 We'd like to thank everyone who has supported us on this beginning part of our journey – from our family members for their never-ending support, our wonderful clients who have put their trust in us to deliver their products, our reliable network of suppliers who keep us operating, and of course our fantastic team members who make Cornelius Creative what it is.
We couldn't have achieved any of this without you all.
Here's to the next three years, and beyond!