Additive manufacturing, known more commonly as 3D printing, has been in existence since the 1980s, but it's only in recent years that it's become a household word. It's still an emerging technology, although we are now entering a period of sustained growth as more companies turn to 3D printing.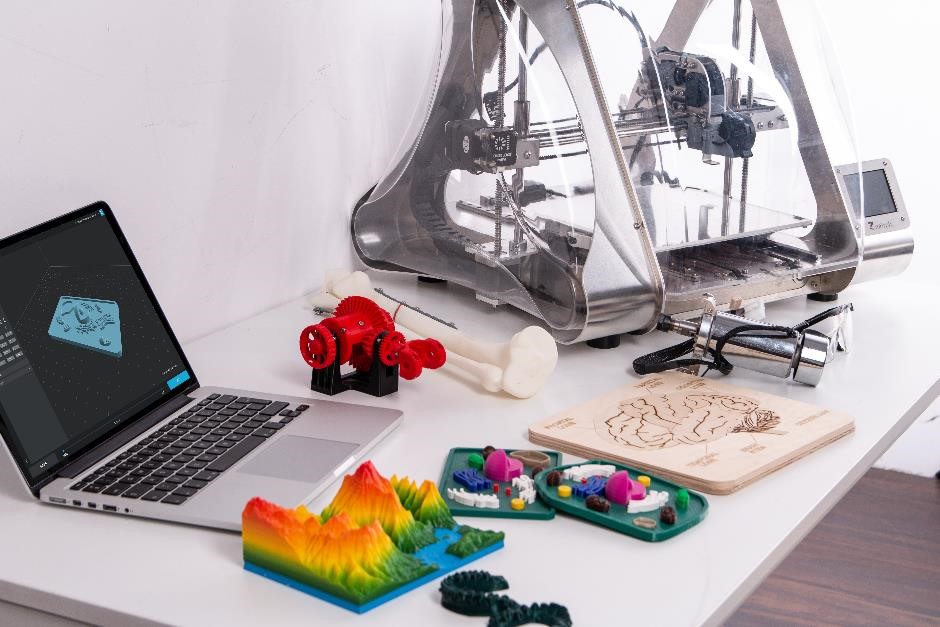 In the product development industry, the use of 3D printers, or rapid prototyping machines, has revolutionised how we create prototypes. It provides a cost-effective and quick solution and enables us to quickly test whether a design will work in reality, or not.
During the Covid-19 pandemic, 3D printing was used reactively, a short term solution. But now many companies are adopting a more strategic approach, they see the long-term benefits, and that temporary fix has shifted the mindset. 3D printing has assisted in the digitalisation of manufacturing – by simply sending a file the process becomes decentralised and more flexible. Something that incredibly important during Covid-19 – mitigating supply chain risks, reducing the reliance on manual labour and reducing manufacturing costs. In 2022, the global 3D printing market size was valued at 18.33 USD billion and it is projected to grow to 83.90 USD billion by 2029, exhibiting a annual growth rate of 24.3%.
Moreover, our current global insecurities, from the climate crisis, supply chain issues and impending recessions, can be alleviated somewhat by 3D printing, so it's likely that more and more businesses will turn to 3D printing. Complex designs that could previously only be manufactured at great expense can now produced by 3D printers, which supports the ongoing acceptance and integration of 3D printing into mainstream manufacturing.
It was recently announced that the first piece of cheesecake has been 3D printed – so does this spell the end for bakers and chefs? Well judging by the look of these two slices, it's safe to say their jobs are secure for now!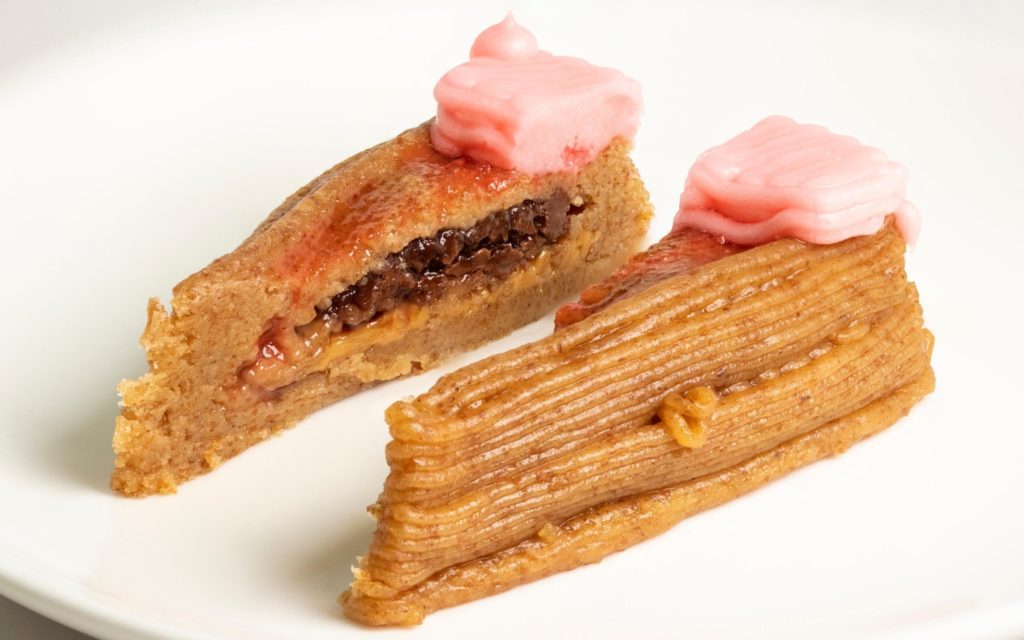 But cheesecake isn't the only food being produced this way. 3D printed steaks have been hitting the headlines for a couple of years.
But aside from food, what are the likely future trends for 3D Printing across other industries?
---
3D Printing in Manufacturing
As already highlighted, one area where 3D printing is already making significant impact is within manufacturing. As product developers, we use 3D printing for many of our clients. It enables us to create prototypes quickly and cheaply. It speeds up the design process as we can instantly see any design flaws and make the necessary amends.
3D printing also allows for the creation of complex and intricate designs that would be difficult or too expensive to produce using traditional manufacturing methods. This has the potential to significantly reduce the cost and time required to bring new products to market.
Medicine and Health Care
In the medical field, 3D printing is already being used to create custom implants, prosthetics, and even human tissue. It is being used for orthopaedics, dental and surgical instrumentation. Medical device manufacturers are creating patient-specific implants from metals and polymers that are customised to the shape of individual bones. Many hospitals now have their own 3D printing facilities to tighten supply chains and ultimately provide better patient care.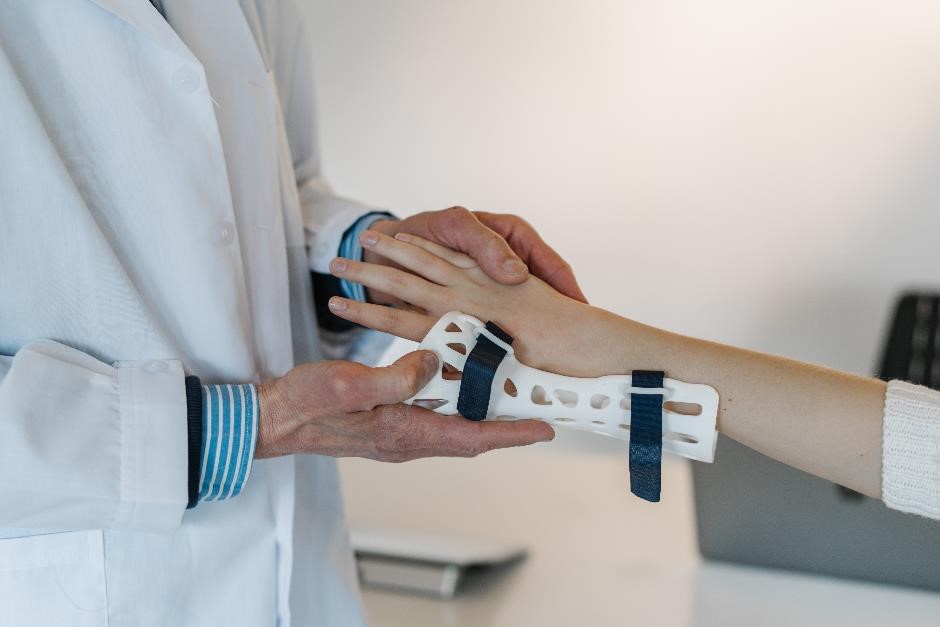 As the technology advances, it may be possible to use 3D printing to create entire organs for transplant, eliminating the need for organ donors and reducing the risk of rejection. Some companies are already bioprinting human tissue for drug treatments, which may eliminate the need for animal testing in future.
Construction
In the construction industry, 3D printing is being used to create buildings and structures using a process called "contour crafting", and in fact entire towns are being 3D printed. This process allows for the creation of complex structures with a high degree of precision, and it has the potential to significantly reduce the cost and time required for construction projects which could revolutionise the house building industry globally, particularly in developing countries.
Personalised Consumer Goods
The trend for personalised goods has been on the increase for the last few years, and this has resulted in manufacturers utilising 3D print technology to help meet the demand. The products created range from customised footwear, moulded to the shape of the individual's foot, or orthotics, which help alleviate foot pain. Other sporting goods such as goggles and glasses, for skiing and squash for example, or even golf clubs moulded to the person's hand.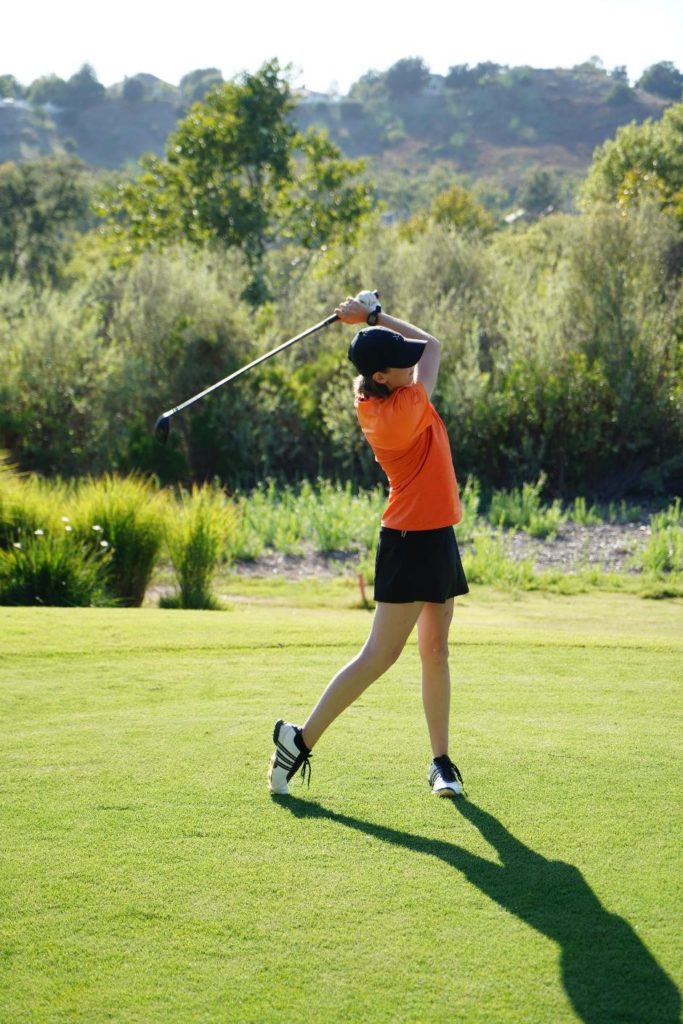 Space Exploration
Another area where 3D printing is making strides is in space exploration. NASA is already using 3D printing to create spare parts and tools on the International Space Station, and is even creating a Mars habitat using 3D printing to simulate what life on Mars might be like. In the future, 3D printing could be used to create habitats and other structures on other planets.
What's next for 3D printing?
Looking to the future, one of the most exciting prospects for 3D printing is the development of new materials. As new materials are developed specifically for 3D printing, it will become possible to create even more complex structures and objects. Metal will continue to gain traction within the rapid prototyping world, as will the ability to print with multiple materials in a single build, which will allow us to produce more complex and functional parts and open up exciting new possibilities in manufacturing.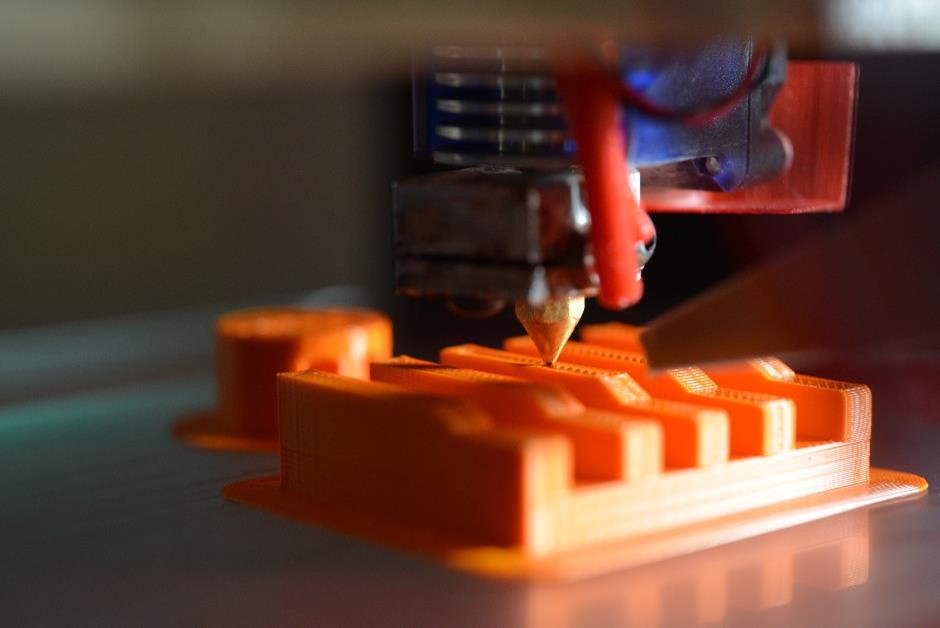 Additionally, advances in software and hardware will continue to improve the speed and accuracy of the printing process, making it more accessible and affordable.
Injection moulding will be ever present in high volume manufacture, until 3D printing speed increases, however, for one off prototypes or bespoke items, 3D printing will always win as it's not reliant on tooling. And with the adoption of more exotic filled and blended polymers the gap between injection moulding and 3D printing is closing rapidly.
---
Key takeaways
The future of 3D printing is incredibly promising and exciting.
The technology continue to transform industries and change the way we approach manufacturing, medicine, and construction along with other industries like space exploration.
3D printing will continue to tighten supply chains, reduce tooling costs and enable flexible working.
The development of new printing materials and technology will continue to improve the speed, accuracy and quality of prints.
---
If your business is ready to explore 3D printing, please get in touch with our prototyping specialists.