Bill Gates has called it "the most important technological advance in decades" but how is Artificial Intelligence (AI) going to impact our industry of product design?
AI is undoubtedly a hot topic at the moment, not a day goes past without a potential horror story in the media – whether that AI machines are going to take over, or that middle class workers' jobs are under threat, or the risk of fake news, like Donald Trump's arrest depicted in AI-generated images, which then went viral on social media.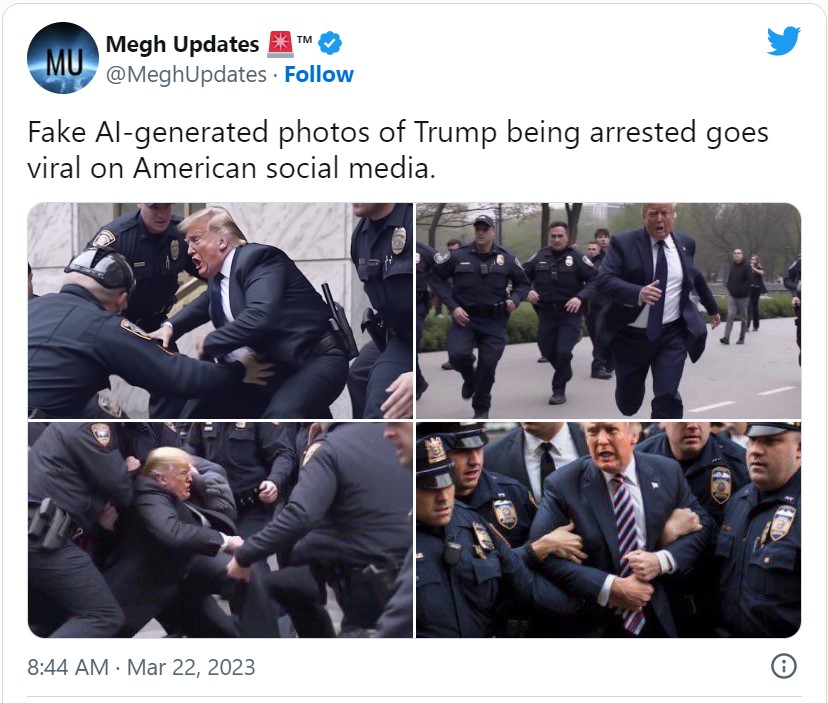 Open AI, which owns ChatGPT, has estimated that 80% of jobs could be impacted by AI, but how worried should the design industry really be? Are these just scare stories, or will jobs seriously be at risk? And how can we use AI to improve the product design industry?
---
Artificial Intelligence has already had a significant impact on many industries, including tech, marketing and PR, and the product design industry is no exception. AI-powered technologies are starting to transform the way products are designed and manufactured. AI is enabling designers to create better products in a shorter period, while also providing valuable insights that were previously unavailable.
Generative Design
One of the most significant ways AI is changing the product design industry is through the use of generative design. Not to be confused with generative design in engineering, generative design using AI is a technique where designers input design parameters into an AI system, which then creates a range of possible design solutions based on the given constraints. It enables designers to explore many more design options than they could manually, and in a shorter space of time too. It can also provide them with data-driven insights about the design. The result is more efficient and effective product designs.
As an experiment, we created this image using AI with the prompt "sports bottle, grenade, bidon". Yes it's a cool looking image, but there is relatively little other than the aesthetics that you can take from it, but potentially with different prompts it could start to produce some real world products.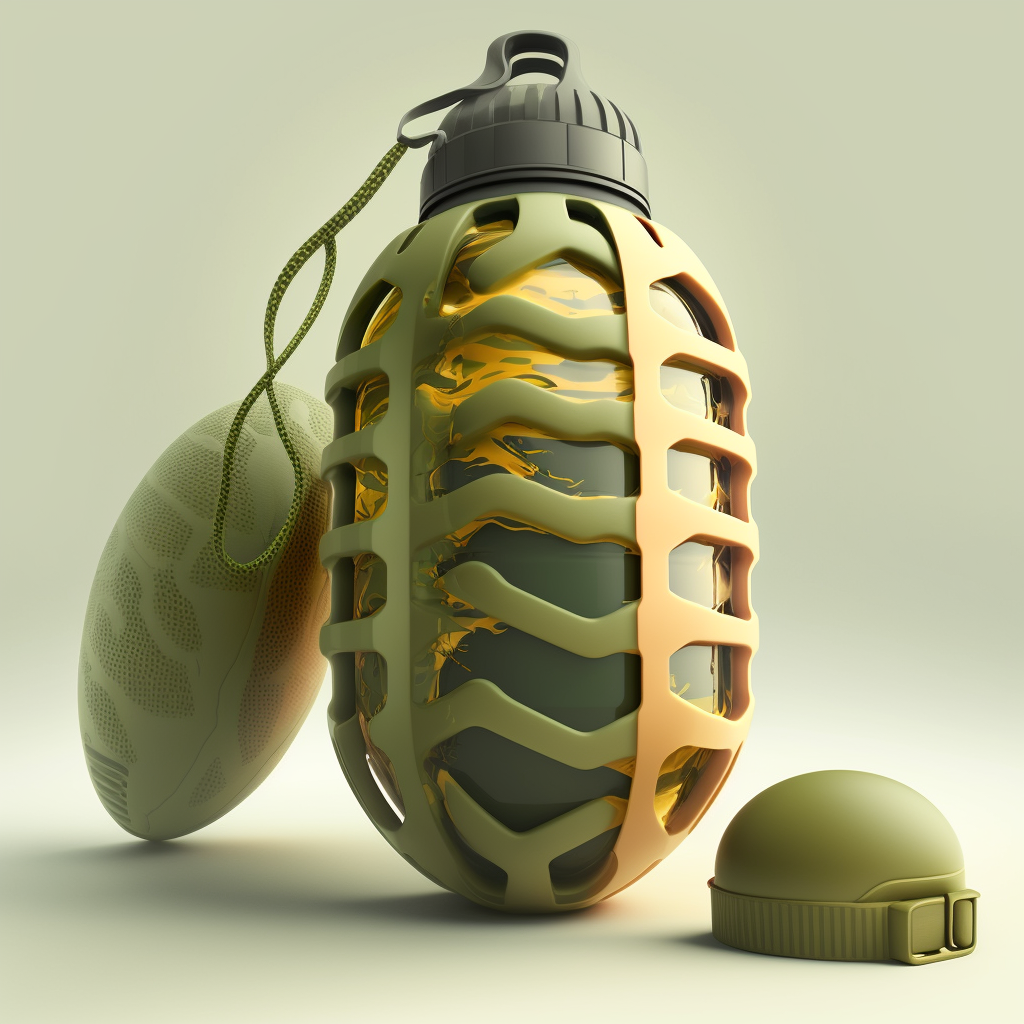 But of course, these are concepts, it will still require human input to produce the design and ensure it will work in real life.
Predictive Modelling
Another way AI is transforming product design is through the use of predictive modelling. Predictive modelling uses machine learning algorithms to analyse data and predict future trends. This helps designers to create products that are more aligned with customer needs and preferences. For example, AI can analyse data on customer behaviour and preferences to identify design features that are likely to be popular.
This is certainly interesting, as ensuring there is a market for a product is something that we always build into our projects.
Testing and Validation
AI is also making product testing and validation easier and more efficient. Traditionally, product testing has been a time-consuming and costly process. However, AI-powered simulations can now test product performance under different conditions, helping designers to identify potential problems and make improvements before a product goes into production.
Again, this element of AI could speed up projects and reduce costs, but it is an area that we would undertake with caution because real world testing often highlights issues that even Finite Element Analysis. Think about Formula One cars; they go through rigorous virtual testing processes within different simulators and wind tunnels. But then a person sits in the car and drives it and all of a sudden there are issues that need to be fixed.
---
Personalisation
Finally, AI is enabling designers to create more personalised products. AI-powered algorithms can analyse data on customer preferences and behaviours to create products that are tailored to individual needs. This can improve customer satisfaction and loyalty, as customers are more likely to be satisfied with a product that is designed specifically for them. Here we see some value, particularly within the medical sector when thinking about protheses.
Our view
The way we see AI impacting us as a consultancy, and the wider product industry as a whole, is that AI will become an integral part of the product design process, but will be used as a tool rather than a replacement for product designers. Its value is more in aesthetics than it will be in problem solving difficult design decision or coming up with new ideas for how a product functions. This still requires years of education and expertise.

AI will add value in mood board creation and generating colourways for products, and in some instances general style direction.

But AI will always require input from humans to function, it cannot think for itself (for now, anyway!) so it will always be reliant on an instruction and must abide by any rules put in place by programmers.

Simon Cornelius
In conclusion, AI is here and it's here to stay. It's transforming the product design industry by enabling designers to create better products in less time, providing valuable insights, and allowing for more personalised products. As AI continues to evolve, we can expect even more changes and improvements in the product design process. We think the future of a combined AI and human product design industry is very exciting.
AI is undoubtedly fast, efficient and exciting, but it can't replace human experience. Our team have experimented with some AI tools, and the results have been interesting so far. We are yet to use AI on a live project, but we imagine that day is coming soon.
We view AI as a modern tool that will help speed us the product design process, rather than take over completely. Similar to how we use washing machines now, rather than hand washing clothes, it's a tool to help us. Throughout history humans have created machines that benefit our lives, and AI is no exception.
---
Key takeaways
Artificial Intelligence has arrived and it is here to stay.
The product design industry is already seeing changes from AI through Generative Design, Predictive Modelling, Testing and Validation and Personalisation.
AI has the potential to transform the product design industry to create better products in less time, meaning output could be significantly increased.
We predict that AI will never fully replace humans, but instead will be a tool to make us work smarter.
---
We're running an exciting AI experiment soon, which we will update on here once completed. In the meantime, if you'd like some human input into your next product development project, please get in touch with our design experts.